India Current-Account Gap at 1-Year High as Gold Curbs Eased
India's current-account deficit widened to a one-year high after policy makers eased some restrictions on gold imports, while staying below the level the central bank considers sustainable.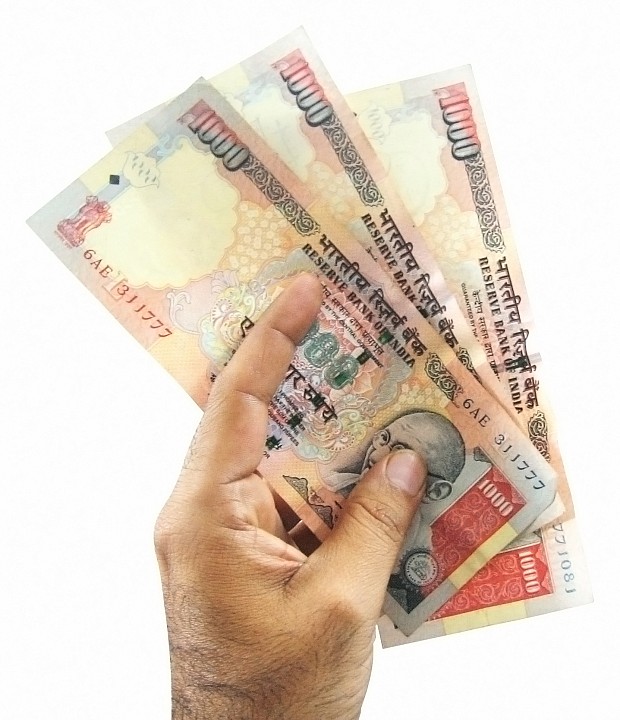 The April-June shortfall in the broadest measure of trade rose to $7.8 billion from $1.2 billion the previous quarter, the Reserve Bank of India said in a statement yesterday. That's lower than $21.8 billion a year earlier and amounts to 1.7 percent of gross domestic product. The RBI considers a deficit of 2.5 percent of GDP as sustainable.
Gold imports surged 65 percent in June after the government allowed more banks and traders to buy bullion overseas. India is easing emergency measures taken when the deficit widened to an all-time high, as faster growth boosts inflows.
"The deficit is getting easily financed," Sonal Varma, chief economist at Nomura Holdings Inc. in Mumbai, said by phone. "As the economy grows, imports will grow, so there will be some widening in the current account deficit, but we don't expect it to be above sustainable levels."
The S&P BSE Sensex index climbed 0.3 percent as of 11:35 a.m. in Mumbai, headed for a record close, while the yield on the 10-year sovereign bond fell to 8.54 percent from 8.55 percent and the rupee weakened 0.1 percent to 60.5975 per dollar.
Foreign Inflows
The currency has gained 2 percent this year as foreign investors poured about $30 billion into Indian stocks and bonds. India's GDP grew 5.7 percent in April-June, the fastest pace since 2012, government data showed Aug. 29. Asia's third-largest economy will expand as much as 5.9 percent in the year through March 2015, the government forecasts.
Citigroup Inc. expects a current-account deficit of $39.9 billion this fiscal year, within the sustainable benchmark, Mumbai-based analyst Rohini Malkani wrote in a research report today. The shortfall touched an unprecedented $88 billion in the year ended March 2013.
The rupee will continue to trade between 59 and 62 to the dollar, "despite the improved sentiment and supportive balance of payment" as it's overvalued when adjusted for inflation, the central bank needs to build up foreign-exchange reserves and policy makers have retained other curbs on gold imports, Malkani wrote.
http://www.bloomberg.com/news/2014-09-02/india-current-account-gap-at-1-year-high-as-gold-curbs-eased-1-.html